Eagle Portraits on Hiatus
Given the combination of the increasing prevalence of coronavirus in the Dallas area and our photographer being in a high risk category, we think it prudent to discontinue making portriats of new Eagle Scouts until they can be made more safely. We look forward to being able to return to offering portrait sessions again as soon as feasible.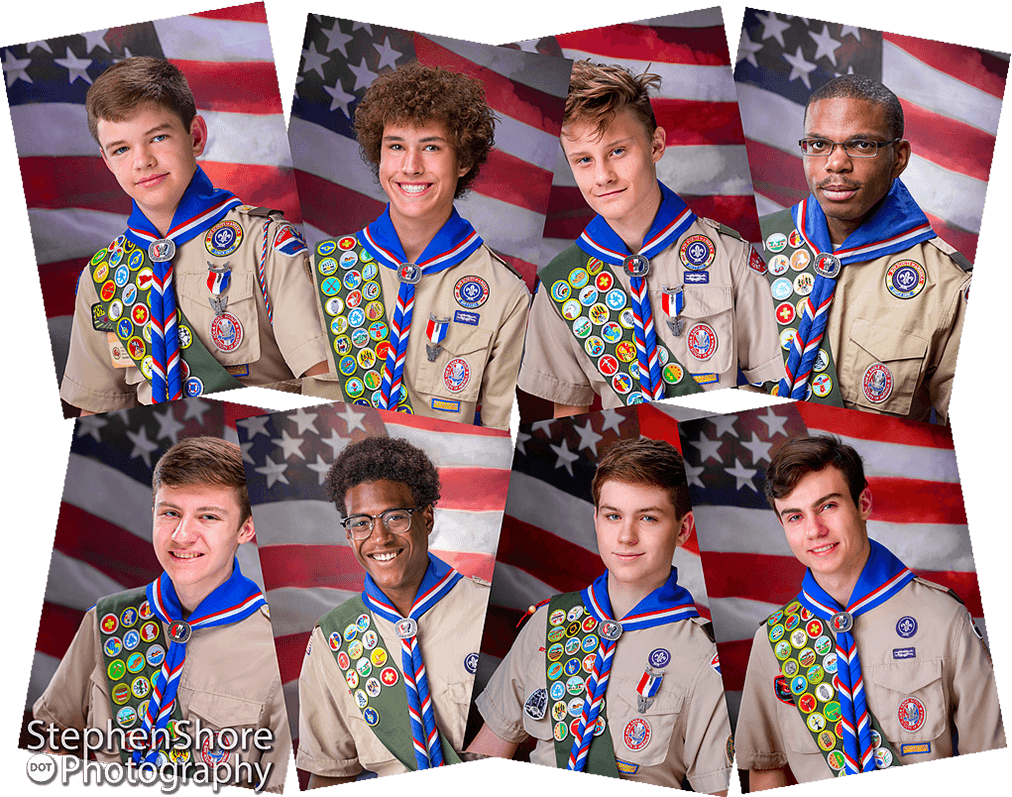 Eagle Portrait Day Sessions Available
On one Saturday each month we offer Eagle Portrait Days at our studio at 5330 Alpha Road near the Galleria. On those days we wave our normal sitting fee and take portraits of all the Scouts who have recently earned their Eagle rank. This is done in recognition of the Eagle's achievement. If provided with all the information required, the new Eagles' achievement and portrait will be submitted the Dallas Morning News so that this great honor may be announced to the entire Dallas area. Prints can be purchased by the Eagles and their families.
Professional Portraits of New Eagle Scouts
Earning the rank of Eagle is the highest achievement a Scout can attain. Only about 4% of all Scouts ever achieve the rank of Eagle. It is an event worthy of being immortalized ... and with more significance than a smartphone's camera capabilities. Given the effort that it takes,we think that the moment needs to be appropriately
commemorated. Therefore, you have the opportunity to have a professional photograph made of new Eagle Scouts that can be used to correctly honor them.
Your parents are proud of you. New Eagles should be honored by announcing your achievement so that your friends and family are aware that you are now an Eagle.
A Family Event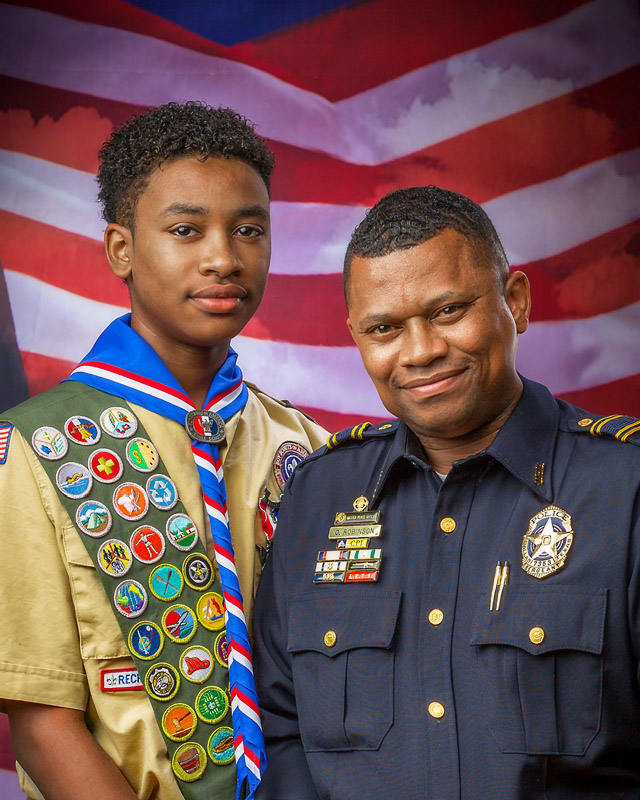 Your Scout didn't earn his Eagle rank on his own. Your entire family worked on this. This achievement should be celebrated with a family portrait.