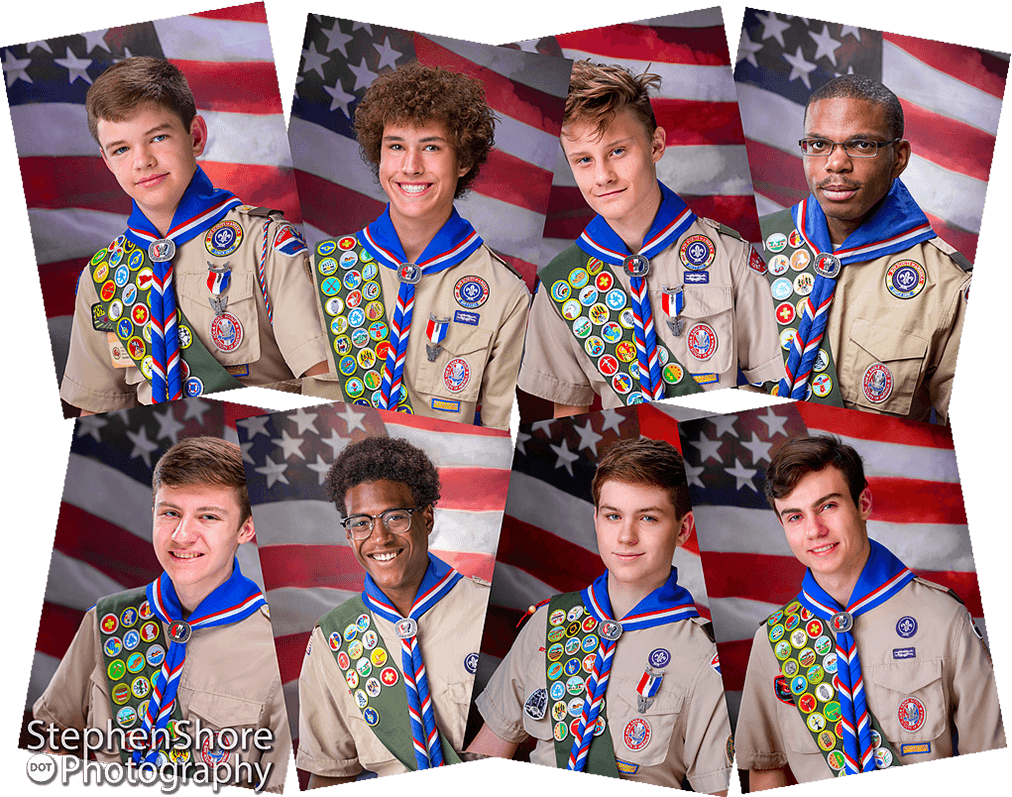 Wall of Honor
Scouts, earning your Eagle is a big deal. It requires years of work,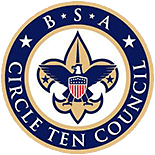 earning at least six other ranks and at least 21 merit badges plus completing a major service project before even getting the chance to qualify before a Board of Review. You should be very proud of yourself ... and we are, too. In order to celebrate your achievement and help announce it to the world,
Circle Ten Council has established a "Wall of Honor" at each of its two Council offices, in Dallas and Fairview. Your portrait will be prominently displayed at the lobby entrance of each building.
Circle Ten Council, working directly with Eagle.Photography, has made arrangements so that ALL Scouts who earn their Eagle rank can have a great portrait made of them for no charge (FREE) to the Scout, his family, or Circle Ten. You will find a letter from Eagle.Photography and Circle Ten in your Eagle packet that you receive once your rank has been approved from national suggesting that you schedule a photo session with Eagle.Photography.
Each Eagle Scout's portrait will be a mounted 5x7" print containing his head shot (from just below the neckerchief slide), his name in the largest font size possible so that it fits within the space available, his troop number, and the name of the city in which he lives.
Professional Portraits of New Eagle Scouts
Earning the rank of Eagle is the highest achievement a Scout can attain. Only about 4% of all Scouts ever achieve the rank of Eagle. It is an event worthy of being immortalized ... and with more significance than a smartphone's camera capabilities. Given the effort that it takes, Circle Ten Council thinks that the moment needs to be appropriately commemorated. Therefore, they have made arrangements to have a professional photograph be made of new Eagle Scouts that can be used to correctly honor them.
Your parents are proud of you. So is Circle Ten Council. The Council wants to honor you by announcing your achievement so that your friends and family are aware that you are now an Eagle.
Eagle Portrait Day Sessions Available
On two Saturdays each month we offer Eagle Portrait Days at our studio at 5330 Alpha Road near the Galleria. On those days we wave our normal sitting fee and take portraits of all of the Scouts who have recently earned their Eagle rank. This is done in recognition of the Eagle's achievement. Prints from these sessions are placed on the Wall of Honor at each office so that all may recognize the new Eagles achievement. Additionally, if provided with all of the information required, the new Eagles' achievement and portrait will be submitted the Dallas Morning News so that this great honor may be announced to the entire Dallas area. Additional prints can be purchased by the Eagles and their families.
Quick Links: